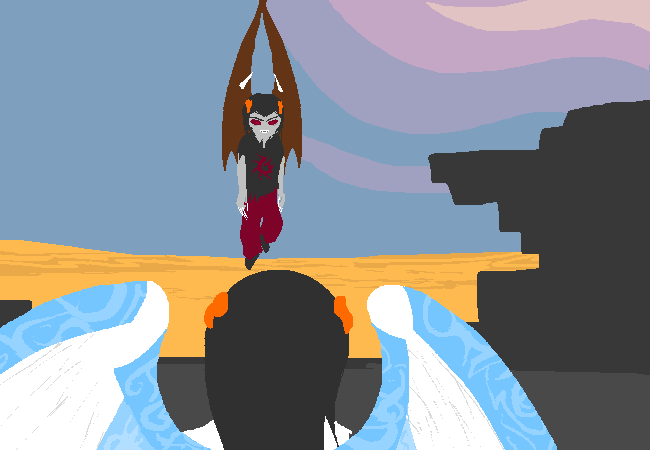 PE: ...(((What the hell???)))
PP: OHG RIGHT
PP: YPOU'RE STILLH ERE
PE: ...(((Where do you think you'''re going???)))
PP: SOIMEWHERE ELKSE
PP: YOU GUYS ARET THEG WOIRST TOI HANG AROUND
PP: ALKWAYTS KJILLING ANDJ REVIVING EACH OTHGER
PP: IUTS LIKE YOU AREA JUYST FLKAUNTING "HEY GRAVES LKOOK AT ALLK THIS BLOOD THAT WE WONT LET YOIU HAVE"
PP: "YTEAGH WHGATEVER KJI;LL MONSTERS AS LONG AS IUTS NOT US"
PP: BUYLL FUCKINBG BVEAST SHIT
PE: ...(((Don'''t make this worse than it already is!!!)))
PP: OIR WHAT
PP: OIR FUCKIN WHAGT MOIURA
PP: ARE YOIU GOIING TO KJILL ME AGAINBT????
PP: GOI RIGHT THE FUCK AAHEAD
PP: WE CANB BE DOIWN ANOTHJER PLAYER NO BIUGGIE
PE: ...(((Stop it!!! That'''s not what I meant!!!)))
PP: OH HOH OH NOW ITS A BIG DEALK
PP: IUF I RECALL YOIU WERE HGAVING A BLAST GOIIJNG ALL; ARBITER OJN MY ASS IN GAMNE
PP: BECAYSE GOD FIORBID
PP: GOID FUCKIN FORBIUD
PP: I WUOLKD GET ANYWHERE INB GANME
PP: IU WAS DOIN MY OWN THIUNG
PP: COMPLETINB DUNJGEONS ANBD SHIT
PP: THENB SAVIOR HERE COMES
PP: ANBD SAVES MNE FROM THBE WRETCHGED BEAST NAMED PROIGRESS
PP: AS OIT ARCHES ITS BVACK ANBD STARES MNE DOWN WITH ITS PRODUCTIVE FACE
PP: GOOD THINGH YOU STOP[PED ME FROMN GAINING ALLK THOISE LKEVELS
PP: GOIOD THINJG YPOU STOIPPED THE DEMNON
PE: ...(((But it was my--
PP: YOIU THINK I'M FUCKED UP?!?
PP: TAKJE A GPOOD JHARD LOOPK IN THE NEAREST COINVENBINET REFLKECTIVE SURFACAE "ANBGEL"
PP: FUCKJ YOU GUYS
PP: I'LL BE BVACKJ LATER